Escorts rusas en Napoli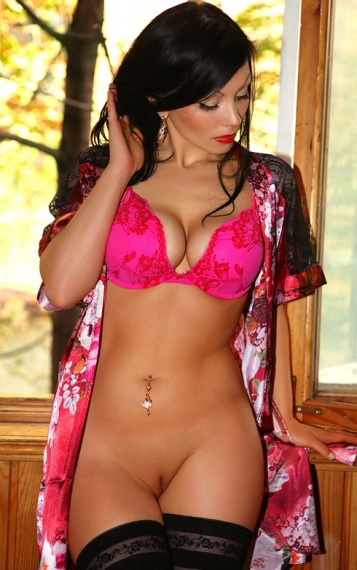 MI CANCIÓN FAVORITA
MI VÍDEO
Yulia. Escorts Napoli.
English
Meet Yulia, a strip dancer cum
professional escort in Napoli
who will drive you crazy through her exotic moves. She is dark haired with expressive gray eyes, voluptuous figure, full bosom and smooth skin. You won't find a better partner than her if you are in mood to have a blast after tiring day in office. She can take you out do coolest discs, nightclubs, restaurants for romantic dinner date and later have fine moments in bed with you. She loved it when you play with her perfect shaped bosom especially when you fondle them or kiss her soft nipples. Apart from this, her love session is a normal course of full body kissing, massage and later having some fine moments through women on top positions. She will constantly moan while having sex to encourage you to push yourself deeper inside her body. For first timers, she is a real treat as she can boost your confidence to such a high level that you can approach any damsel with confidence. In-fact, charm her to your bed too. Kindly call us or drop a message to get a date with this bombshell. We tell you this is one lady that you would get extremely fond of.
Español
Elige a Yulia, una bailarina de striptease que se unió al equipo de
escorts rusas en Napoli
hace poco tiempo. Con una mirada única, un cuerpazo espectacular y un estilo celestial, las citas con esta escort son otro nivel. Te deleitará con un baile sensual y erótico para que puedas disfrutar de su bello cuerpo moviéndose insinuantemente. Te dará los besos más profundos que has recibido nunca, y hará que sientas un éxtasis general con sus caricias, masajes, su francés único y los movimientos de su cuerpo encima del tuyo. Yulia es una de esas
escorts en Napoli
que dan que hablar y que marcan en todo aquel que pasa tiempo con ella. Ella proporciona experiencias únicas, no solo compañía.
Moscow girls in escort
Age

22

Weight

52

Height

172

Breast

3